To add a user account: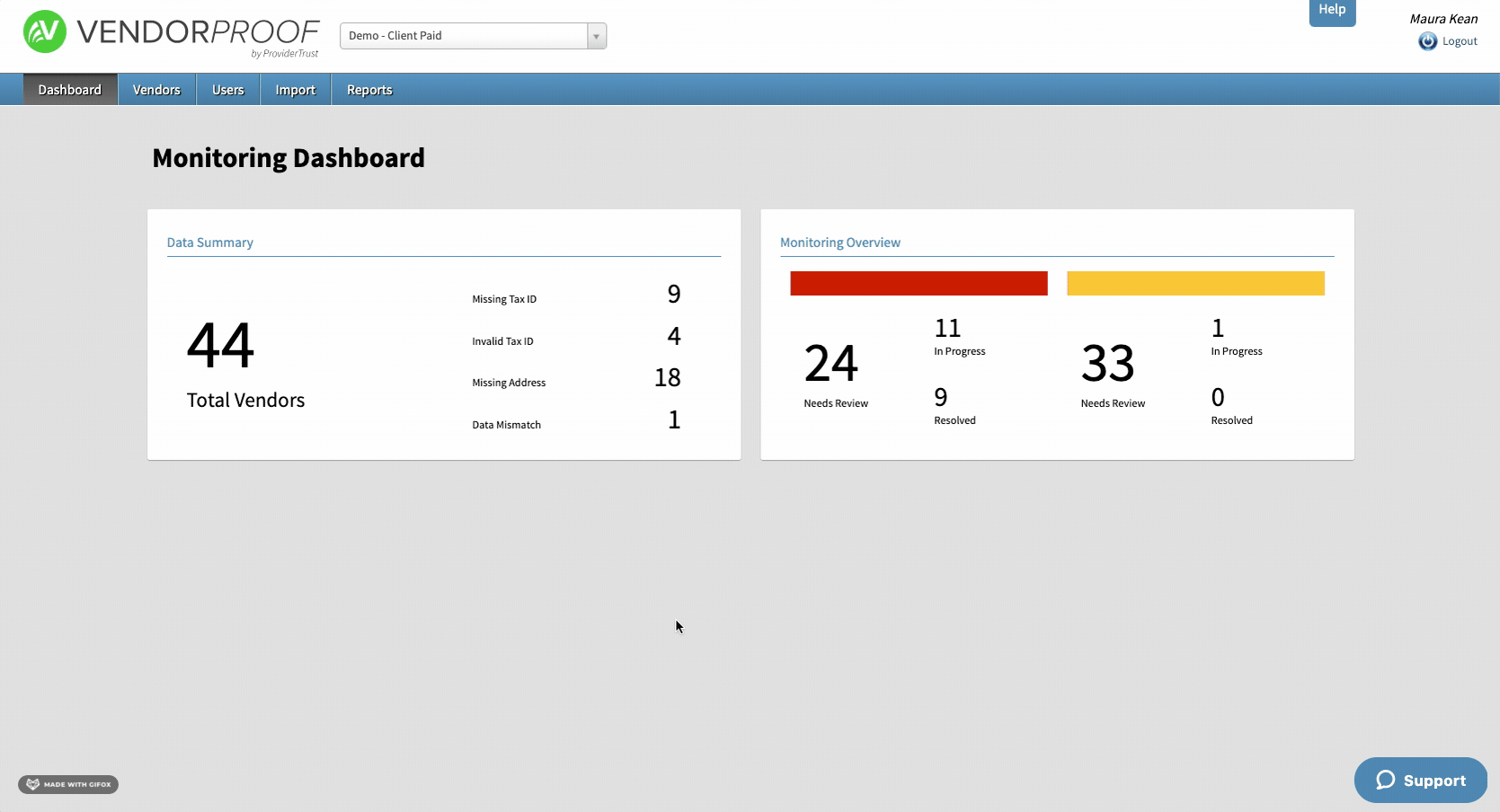 Click "Users" > "Add"
Enter the following information:
First Name
Last Name
Login Name (we recommend email!)
Email Address
Temporary Password - your user will need this to access account and set secure password upon first login.
You must specify an access type for the user; you can allow the user to access the vendors for the entire organization or only particular sub-clients within the organization as well as demarcating the user's access to vendor information and edibility.
Additional user permissions include:
Basic Edit Access - Ability to edit addresses, DUNS, NPI, Representatives, and Vendor Category.
Advanced Edit Access - Ability to add/remove vendors, and edit Business Name, DBA Name, Sole Proprietor Info, Vendor Number, and TIN.
Monitoring Access - Access to view monitor record information, make notes and update progress statues.
Full TIN Access - Grants ability to view the full TIN. Without full TIN access a user can see the last 4 digits only.
Payment Waiver Access - Ability to manage payment waivers - applies to VendorProof Engage clients only.
Integration Import Access - Ability to manage vendor file imports
User Management Access - Ability to add or remove users.
Press "Save" to finalize user account.
Once the user account is saved, you will need to provide the username and password to the new user. The first time they login, they will be prompted to set their own secure password.