To login to VendorProof, go to https://app.vendorproof.com/client and enter the login credentials set up for you by your system administrator. Most clients use their employee's email address as their username. You will also be given a temporary password and will be prompted to reset that automatically upon your first login.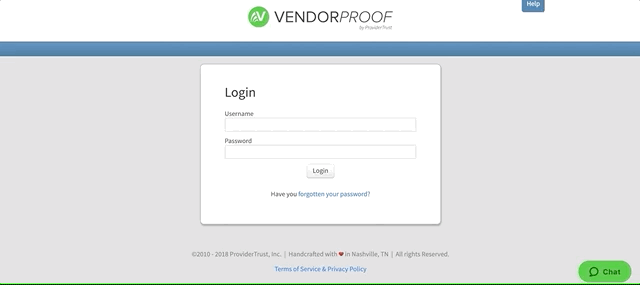 Next - Lesson 2: VendorProof Dashboard
Need additional support? Watch one of our VendorProof On-Demand Training Webinars. Contact our client care team for more information at help@vendorproof.com.