When you receive monitor alerts for your vendors, you must login to VendorProof to review the details and update the progress status during your investigation and once you've completed the research on the alert.
Begin by logging into VendorProof. From the dashboard, you may either click directly on the number of alerts on your Dashboard or toggling to the Vendor tab to sort for alerts in a desired status.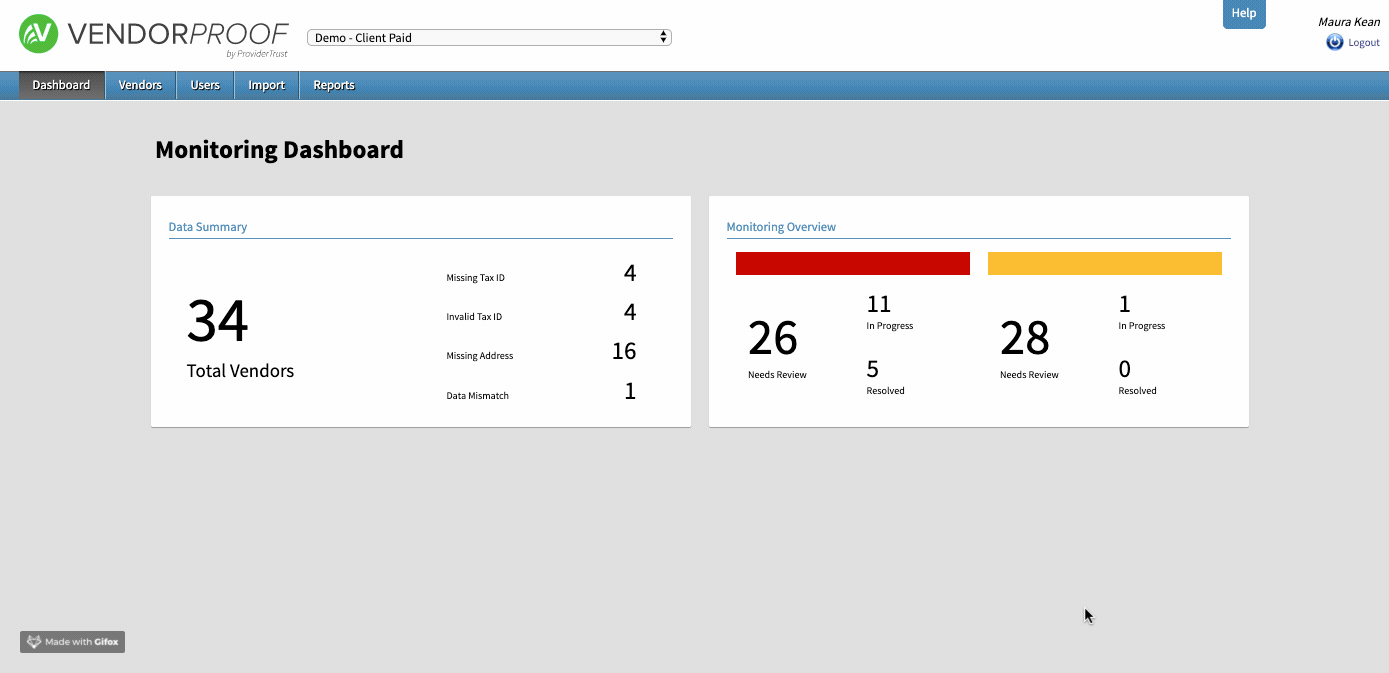 To review monitoring records, View on the right side of the Vendor's name and scroll down to the section for "Monitor Records"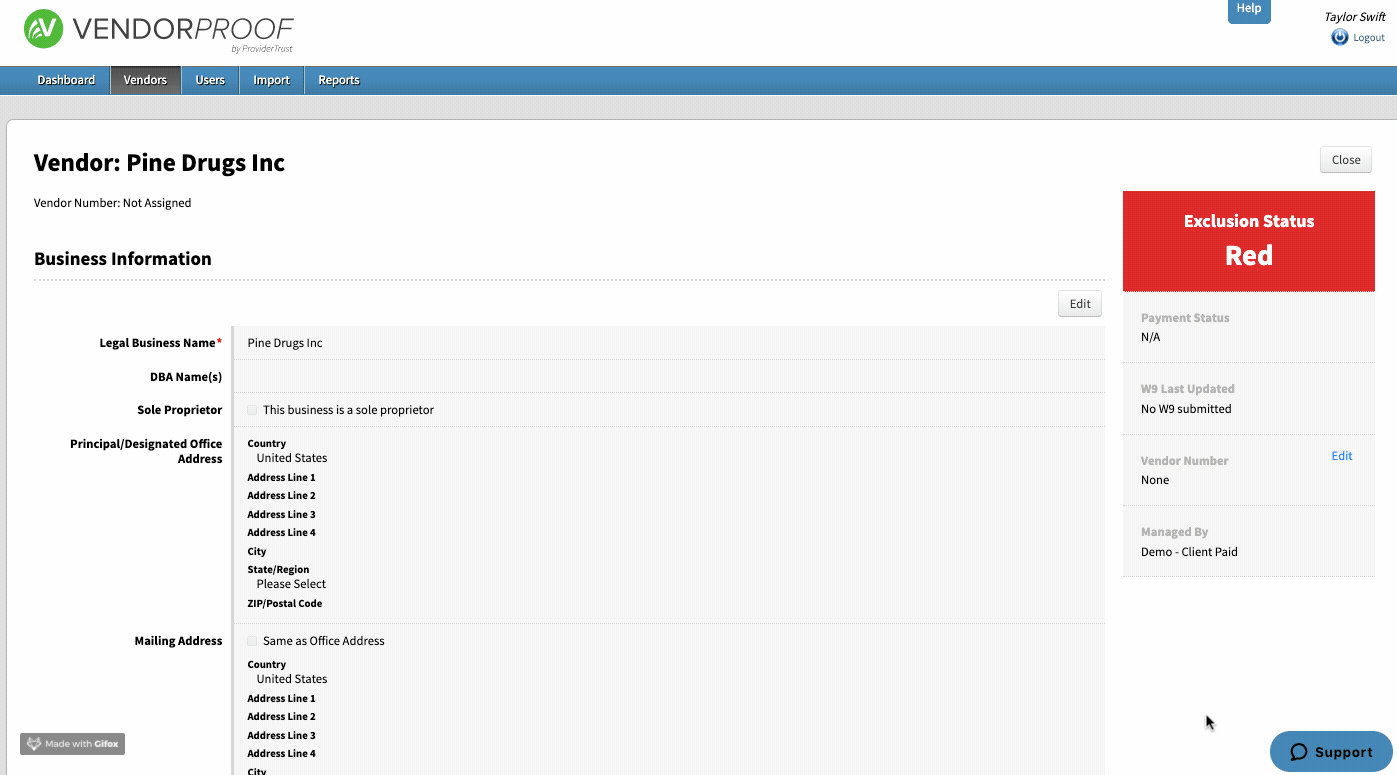 Once the "Review Monitoring Record" box opens, scroll down to the "Review History Section"
Change progress status to reflect your progress of investigating an alert. Progress statuses are fully customizable by organization. Please contact client care if you have any desired changes or additional progress statuses. To read more about progress statuses, please refer to the following article: VendorProof Updates: Progress Statuses Released September 18th, 2019
Add any notes needed. The notes are time stamped, dated and cannot be deleted. Best practice is to be as detailed as possible about the steps taken so that you can reference in case of an audit.
Click "Save"