To add a single vendor or a small number of vendors, clients may opt to manually add vendor data rather than upload a new vendor file. If you prefer to upload a new file, you can refer to the following article: How To: Build Vendor File
Begin by logging in to VendorProof, click on the "Vendors" -- > "Add vendor."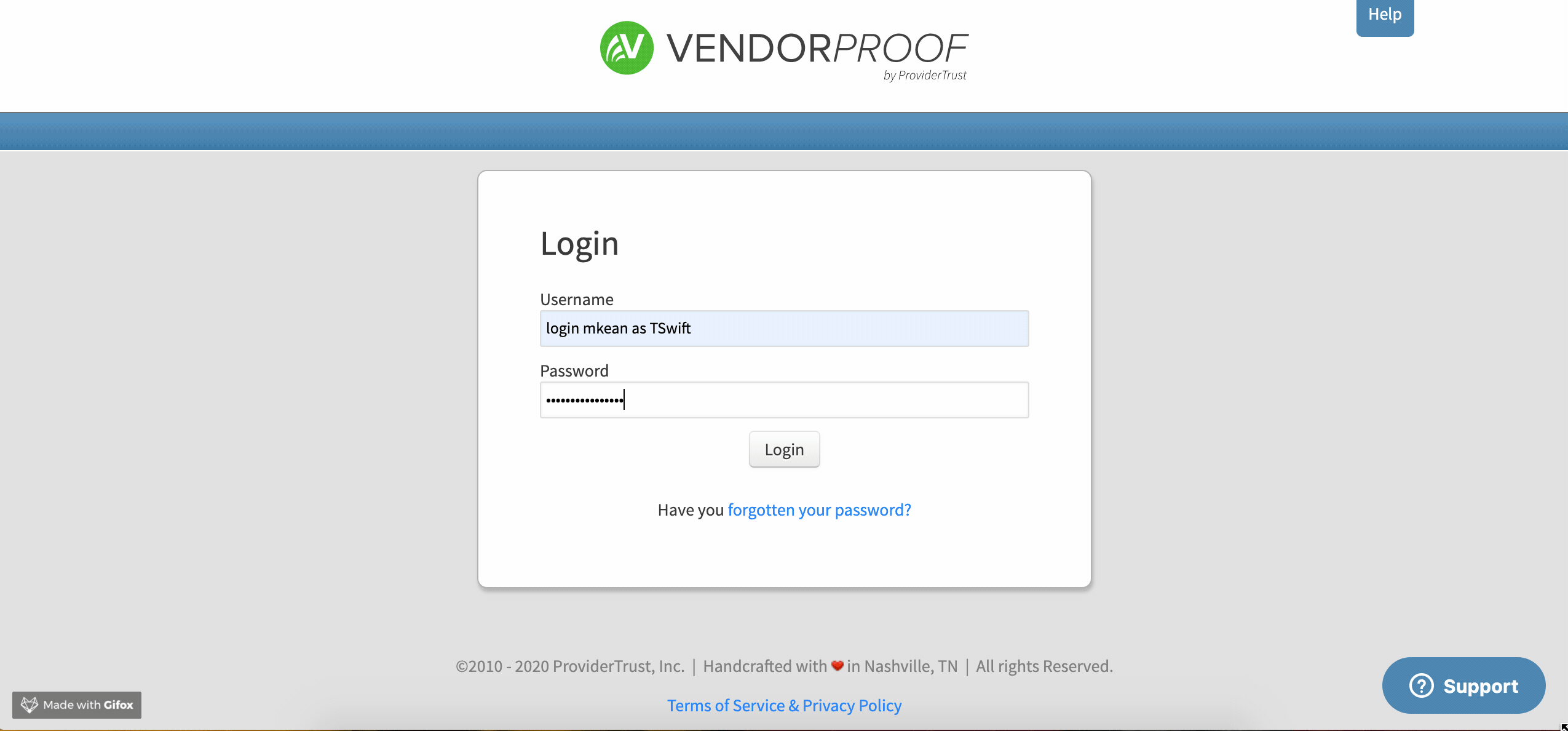 Begin by designating a vendor category (if applicable to your organization - may be none) and a vendor number. While the vendor number field is optional, it's strongly encouraged to utilize a unique vendor number to allow for clear identification and the ability to manage your vendor via a file upload.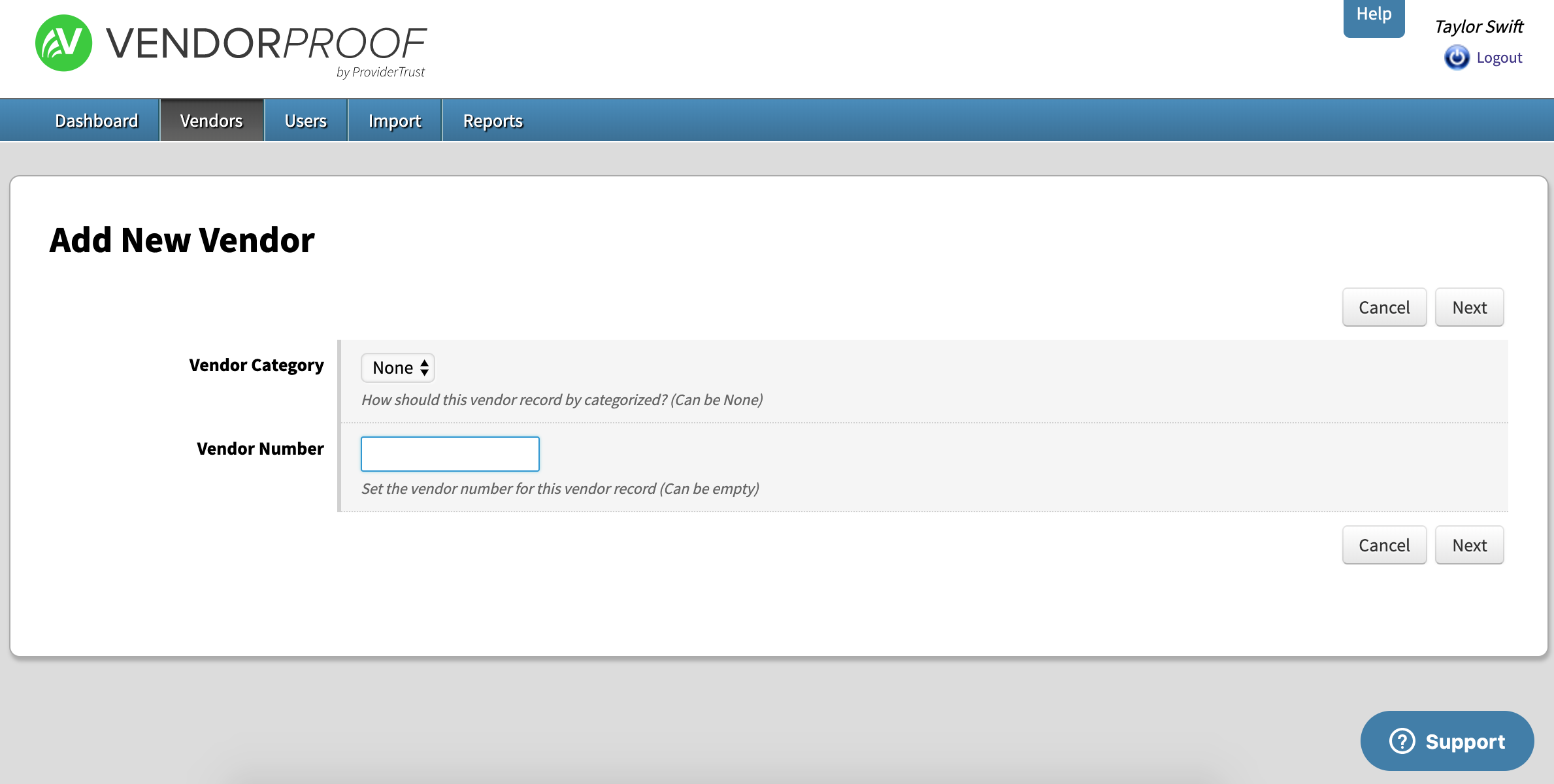 The legal business name must be included, unless it is a sole proprietor, then the proprietor's first and last name must be included. It is important to include as much detail as possible regarding your vendors for the highest level of accuracy with monitoring.
Click the "Next" button to fill out information regarding the contact representative for the newly added vendor
Click "Save" to complete adding the new vendor to VendorProof